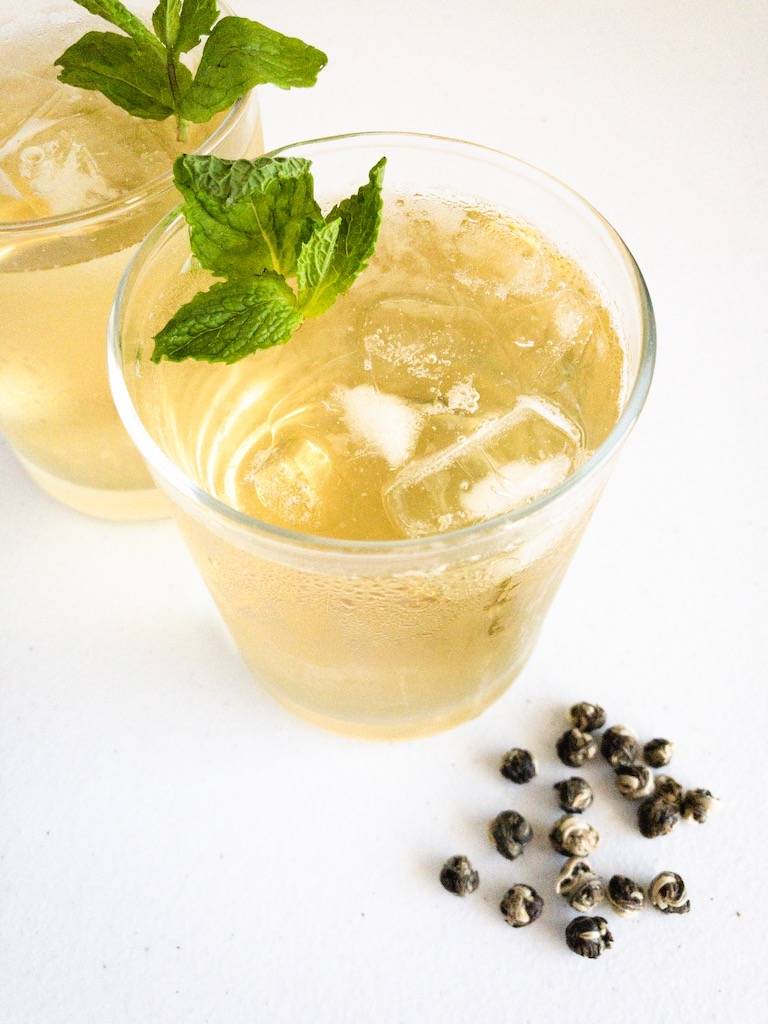 Cooling mint and fragrant jasmine pearl green tea, can be quickly made as iced tea.
2

 

cups of water
2

 

tbsp jasmine pearl tea

handful of fresh mint leaves

½ tsp lemon juice

a few drops of honey (optional)
Bring water to a boil, sit for 1 minute so it is not too hot for brewing.

Pour hot water over mint leaves,

simmer for 2-3 minutes.

Then add jasmine pearls and let it steep for 1-2 minutes.

Make sure to s

teep tea leaves after mint because herbs normally take longer time to release the essence, while green tea leaves can get too bitter in longer steep.

Add lemon juice.

Stir and strain to serve.

You can flavor with honey if sweetness is desired.

Refrigerate for about 2 hours, or add ice cubes for a quick iced tea. Serve chilled with mint leaves garnishing.